Camtasia 2023 was just released. And this time around, we find out that a few long-time requested features have finally been incorporated.
No doubt about it, there are a number of features to be excited about. And a few others that aren't as interesting. Here I'll try to cover both. The new version has an extensive feature list.
IMPORTANT! If you have an active maintenance agreement then the new version is free, and you should have received an email with your download instructions already.
If you're not under a maintenance agreement you can upgrade here.
And if you want to buy the full version, you find it here.
Multi-User discounts are available for 5+ users. Request a quote here.
So what is Camtasia?
TechSmith Camtasia is an easy-to-use, but feature-rich, all-in-one screen recording, video editing, and software program. Built with beginners in mind, but still advanced, Camtasia allows designers to create professional training videos quickly and efficiently. It is available for both Windows and Mac.
You can find more information about Camtasia here.
Housecleaning when upgrading
So a new version of Camtasia is out, and you are eager to start testing out all the cool new features. But there are a couple of things to keep in mind.
First, I suggest you keep your previous copy installed. Multiple versions of Camtasia can be installed at the same time, and when new major versions are released, there are usually a number of bugs. So it's good to have a backup in case you have urgent projects, or if you are started working on a project before upgrading.
The second reason is that compatibility is not always 100%, and you may discover that older projects and templates don't work as intended in later versions.
Camtasia Synergy Slides, perfect for the new version
Before we start looking at the new features, I had two great collections of templates I wanted to let you know about.
We've created a beautiful collection of Camtasia templates, that is perfect for Camtasia 2023. Check out the video below. More details about Synergy Slides here.
800 Templates for Camtasia
Get started with the new version in the right way. This is a crazy large bundle with no less than 800 beautiful Camtasia templates and assets in 24 modules. 4 GB of Camtasia goodness. Check out SuperCallouts here!
Camtasia 2023 New Features
Here is a rundown of the new features I'm most excited about, and a few that are perhaps a bit less exciting. You'll also find a complete overview of all new features at the bottom of this post.
Custom Motion Path – Great feature!
This is a very interesting new feature. I know it has been on many users' wishlists for a long time.
You find this in the visual effects, and it's called Motion Path. This can be applied to any visual assets on your timeline, to animate them in a non-linear movement.
You can drag and make the animation curvature different etc. And it opens up a whole new box of possibilities when it comes to animation in Camtasia.
I can't wait to see all the exciting ways this will be used.
Background Removal (In Beta)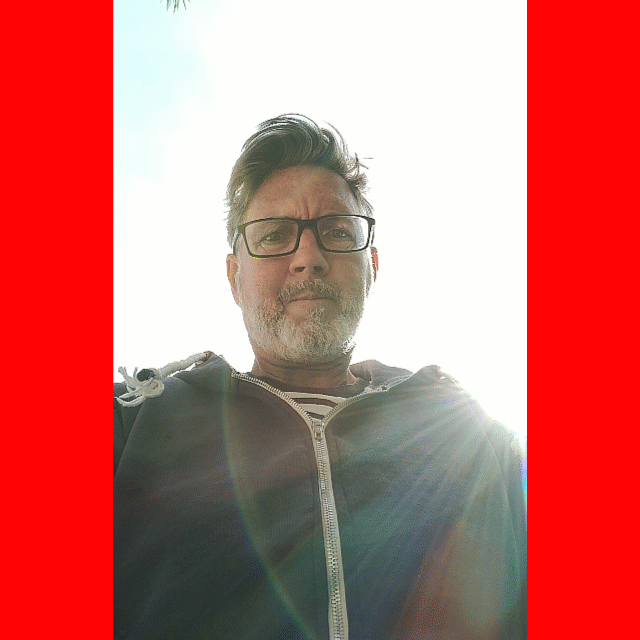 Another long-awaited feature is background removal. We've had the green screen removal (Remove a color) before, but now, with background removal, you should be able to remove the entire background. If you are familiar with Zoom and other similar tools, you've already seen this effect in action.
My initial tests have unfortunately not turned out well. Perhaps because of the clothes I was wearing. But the lighting was good. Even on a fairly flat background surface, the tool struggled a lot as you can see in the gif above.
In the quick GIF, you see 3 tests. Two were shot outside, and one on an even grey background. One of the outside shots was shot against the sun, so I expected the tool to struggle with that one. But I was surprised at how bad it did on the other two tests as well.
There are no settings available either (yet), so you cannot change any settings to how the effect is applied. I hope we'll get those options soon.
The final verdict is that this tool is not yet ready to be used in any professional setting.
Customize cursors and use your own graphics as cursor
In Camtasia 2023 you have the ability to change certain settings on the cursor. You can for example edit the fill color. You can now also load up your own cursor.
A bunch of new Neon-styled cursors have also been added. 58 new neon cursors to be exact, although you will probably only end up using a handful of these.
I do wish I could change the preview size, as it can be hard to preview the different cursors in the collections.
It's a nice touch, that may suit certain videos. And the ability to change color can be great when you, for example, want your brand colors to also be reflected in the cursor, or when you want your videos to look unique.
What's even more interesting is the ability to import your own cursors. Most image formats will work, but not SVG or animated GIFs. And I don't think Lottie files are possible either. PNG, JPG, and a few other image formats work perfectly.
Camtasia Filters (LUTs)
Filters are simply LUTs that were introduced in version 2022. But they have now been moved up to a second tab under visual assets. And we also got 30 new filters/LUTs, so that's great news.
When testing this feature I soon realized that the original LUTs feature is much easier to use than the new filters functionality. It is quick and easy to switch between LUTs in the Quick Properties, instead of dragging and then deleting each filter from the filters menu.
If you are a member of Callouts, you also have access to 25 additional "filters" that can be installed. User-installed filters do not appear under the filter column but are still placed under the LUTs section. See LUTs available on Callouts, including a free collection here.
Corner Pinning
This is a perfect addition for quickly working with adjusting elements to fit backgrounds for a more immersive experience.
I love how easy and effective the tool is and how well it has been implemented. A real treat for faster workflow.
You find the corner pinning among the Canvas tools above the canvas area in the center. Just drag the corners to the desired position and you're done.
Dynamic Backgrounds
A very nice collection of new animated backgrounds. And some of them are delivered with a lot of dynamic properties. All in all, I count 30 dynamic backgrounds. Not all of them are animated, and some only have a few color settings, but it's a very impressive collection.
Once you have created one that you really like, then you can save it to your library to have the properties set up for you the next time you are using it.
Excellent addition to our Camtasia arsenal. And if you want to access thousands of additional animated backgrounds, do check out Callouts.
Vignette Effect
You find the Vignette effect in the Visual Effects section. Drag it onto any layer, including text, video, etc., to apply the effect. You have four settings you can play with to find the perfect amount of vignette.
The vignette effect is a joy to play around with. Easy and quick to use, with precise controls. Perfect execution from TechSmith.
Other Features
Features that I didn't cover were the Rulers feature because this was actually introduced in version 2022, but it may have been only for the PC version at that point, so it's touted as a new version. This is a great addition.
There have also been updates to the Homepage/start page. I don't find the homepage particularly useful, but to each to their own, so this may be a feature you want to look into.
And the render engine has gotten an upgrade and should be faster. I have not tested the results of GPU rendering yet, so I can't comment on this.
My conclusions
So that's it for the new functionality. There are some other things that I haven't mentioned, but I think these cover the most important new features. Camtasia 2021 and 2022 have both been huge steps forward, and I have to say that 2023 does not disappoint.
In my opinion, it's well worth the upgrade. The biggest takeaways for me are the Motion Path and Corner pinning. The reason for this is that I am working on creating useful assets for Camtasia on Callouts, which involves a lot of motion graphics and animation work.
I was pleasantly surprised by the Dynamic Backgrounds, the Vignette, and the option to use my own cursor. Great new features.
The biggest disappointment was the Background removal. It is not ready to be used yet, and I hope we'll see updates to this in the very near future. The "Filters" could have been executed better, and I will continue to use the LUTs in quick properties until this has changed. But the 30 new LUTs were a treat.
More Camtasia templates: Be sure to not miss our huge Camtasia template collection, with 4 GB of great assets!